We need your help:
join us in the fight
#4intersex rights.
Maybe your friend retweeted us, or you heard about us on Buzzfeed or in Teen Vogue. Maybe someone you care about is intersex. Maybe you're intersex yourself! However you made it here, we are so glad you found us.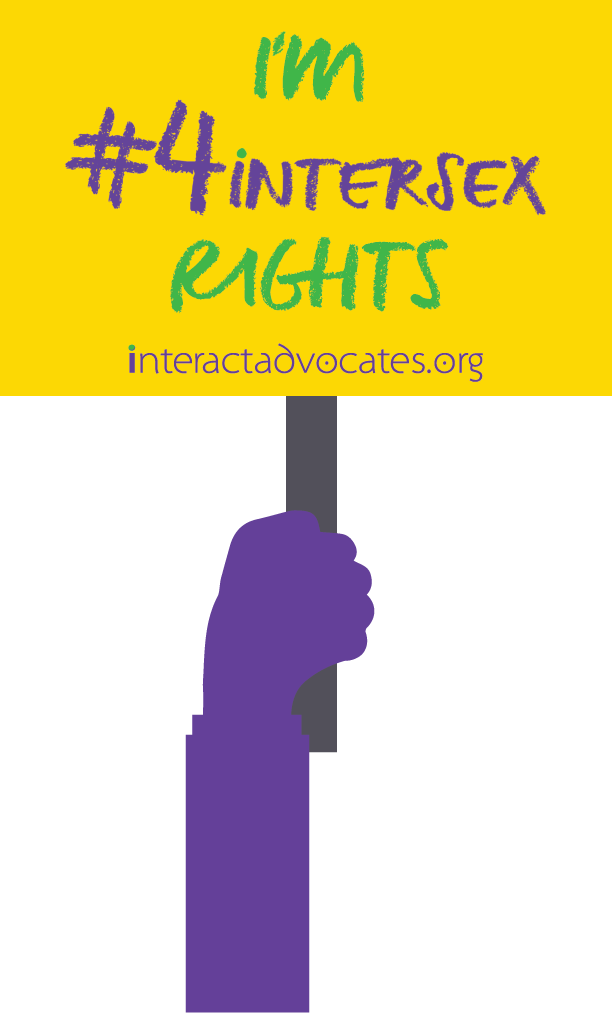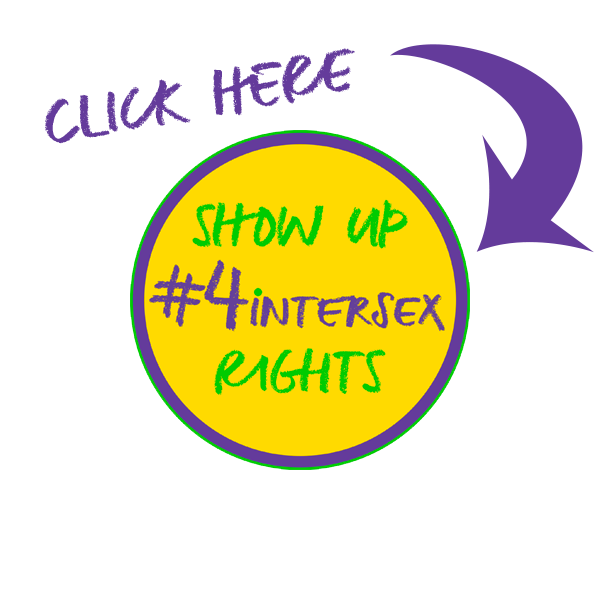 Ready to SHOW UP #4INTERSEX?
Get email updates on what's going on now in the fight for intersex human rights.
Are you a health care provider who wants to support intersex youth? Sign our provider letter!
Everything you need #4intersex awareness in your community is here on this page—your complete toolkit. Click the icon to read the steps below.

Learn about the issues intersex people face.

Tell your friends, teachers, LGBT and other community organizations.

Find out your local hospital's policies and speak with doctors on how they treat intersex kids.


Get intersex human rights issues on the radar of lawmakers at your local and state level.
Now you're fully equipped to SHOW UP #4INTERSEX!
Questions? Comments? Want to book someone from interACT to speak? Email [email protected]g. Check out our media guide here.